Sunscreen Fabrics are great for reducing heat and protection from damaging UV light. Natural light is permitted and view outside is maintained. These are great for high apartment buildings or backyard facing windows where privacy is not a concern.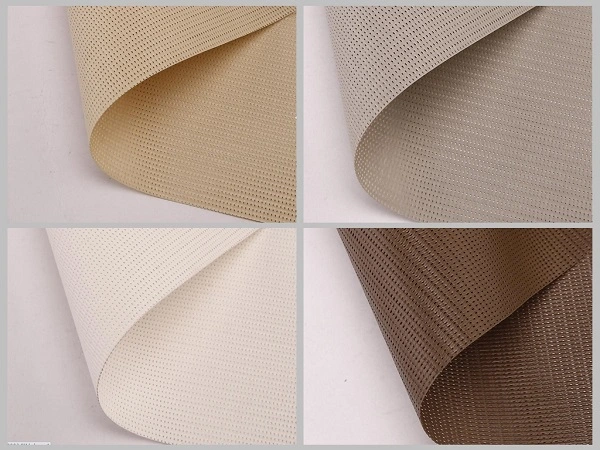 PVC coated fiberglass mesh fabric is a newly developed fabric in the curtain industry. It adopts foreign advanced high-quality chemical fiber substrates, environmentally friendly PVC treated by special processes, and complies with RoHS environmental standards. It can still maintain good ductility and reliability at the recommended ambient temperature. Restorative.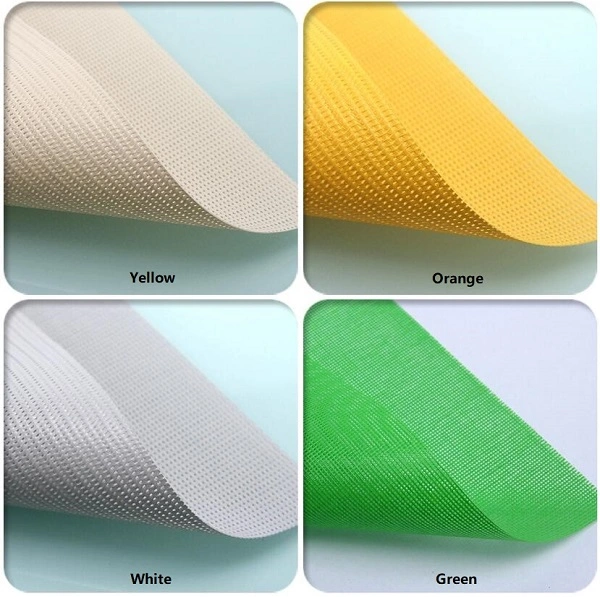 Fiberglass sunshades fabrics material, also known as fire-retardant curtains fabrics are different from traditional sunshades and curtains. The glass fiber sunshade is processed by a special process. The sunshade cloth can effectively block sunlight and ultraviolet rays, which is beneficial to health; it filters 93% of sunlight, obtains natural light, improves indoor quality, and improves visual comfort.
Product characters:
Resistant to various chemical corrosions such as acid and alkali; aging resistance, weather resistance; non-hygroscopic, hydrophobic and water resistant; strong tensile strength; dustproof, anti-combustion, anti-static, anti-ultraviolet; small coefficient of thermal expansion and contraction, correct mesh, Good air permeability, high light transmittance, good color fastness, no displacement of warp and weft, good dimensional stability, beautiful appearance, easy to pollution, easy to clean, no deformation after washing, durable. PVC coated fiberglass fabric for curtains is environmentally friendly, flame retardant, mildew and antibacterial, and is widely used in high-end hotels, office buildings, offices, high-end residential areas and hospitals.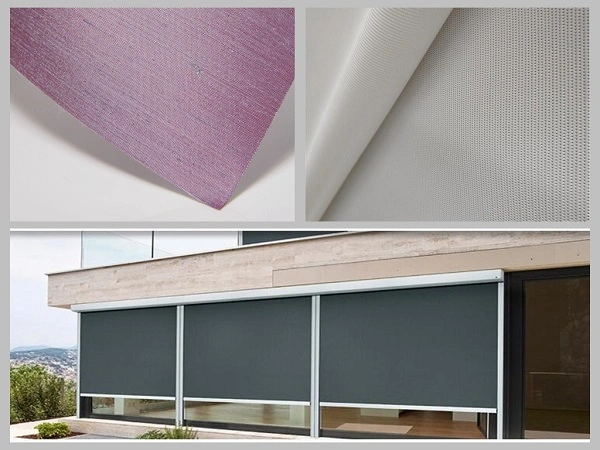 Main Advantages of PVC coated Fiberglass mesh fabrics:
FR: Fiberglass is 100% FR, and plasticized PVC reaches B2/NFPA701/M2 FR standard, makes the Cordless Roller Shades for Windows high FR standards

Waterproof, easy clean: special surface treatment makes the Windows Curtain fabric easy to clean, easier for residential and commercial maintains

Light transmission, let normal light come through

Anti-UV: block all the UV out

Healthy and environment friendly. Phthalate free materials are used for producing, no toxic to human bodies.

Various colors available:
Main Specifications
| | |
| --- | --- |
| Product Name | PVC Coated Fiberglass SunScreen Fabrics |
| Colors | White, beige, gray, off-white, black, beige, yellow-white, etc. |
| Fabric Density | 46X40, 60X16, etc |
| Construction | 2X2,6X1, 1X1 |
| Diameter of fabric | 0.011inch, 0.013inch |
| Material | Fiberglass coated with PVC |
| Coating thickness | 35%, 50%, 65%, 70% |
| Light Transmission | 5%, 10%, 15%, 20%, 25% etc |
Applications:
This product is environmentally friendly, flame retardant, mildew and antibacterial, and is widely used in high-end hotels, office buildings, offices, high-end residential areas and hospitals.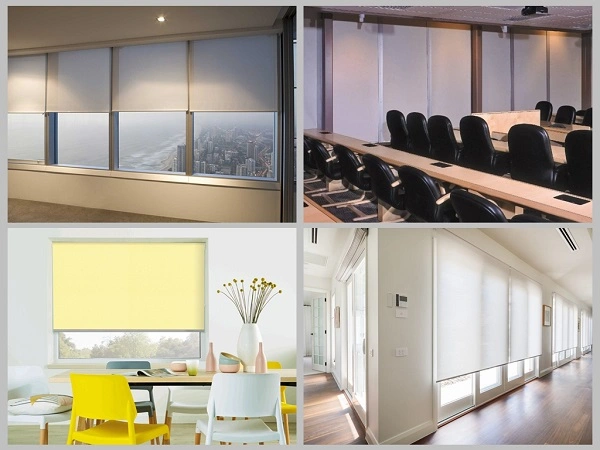 Why DERFLEX?
Production Ability and experience
DERFLEX is professional PVC coated fiberglass material manufacturer in China with experience over 20 years.
50 knitting and woven machines to make fabrics;
4 coating machines for PVC coating;
400-500 workers 24 hours in production (2 swifts)
15 engineers to research new products and technologies to meet customer requirement.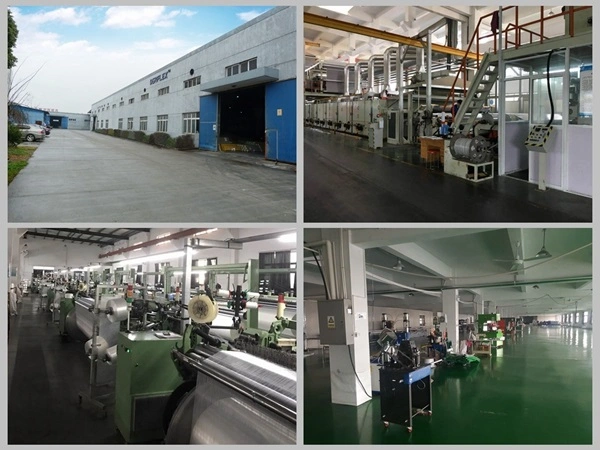 Services
Samples: Free samples available, at customers 'DHL account
Quality Guarantee: Any quality problem during guarantee period would be solved immediately after feedback
Professional International Sales Team: 7*24hours online service. Any questions would be replied in 24 hours.
Shipping: Long term cooperation with national and international shipping agents, which ensures the product delivery at the first time.
Payment term: Customers with long-term stable cooperation would be supported with certain payment methods